Molecular Glues and
Targeted Protein Degradation
Identify protein-protein interactions (PPI) induced by small molecules with our versatile Y2HChem screening platform, a Y2H-based technology.
Chemically induced proximity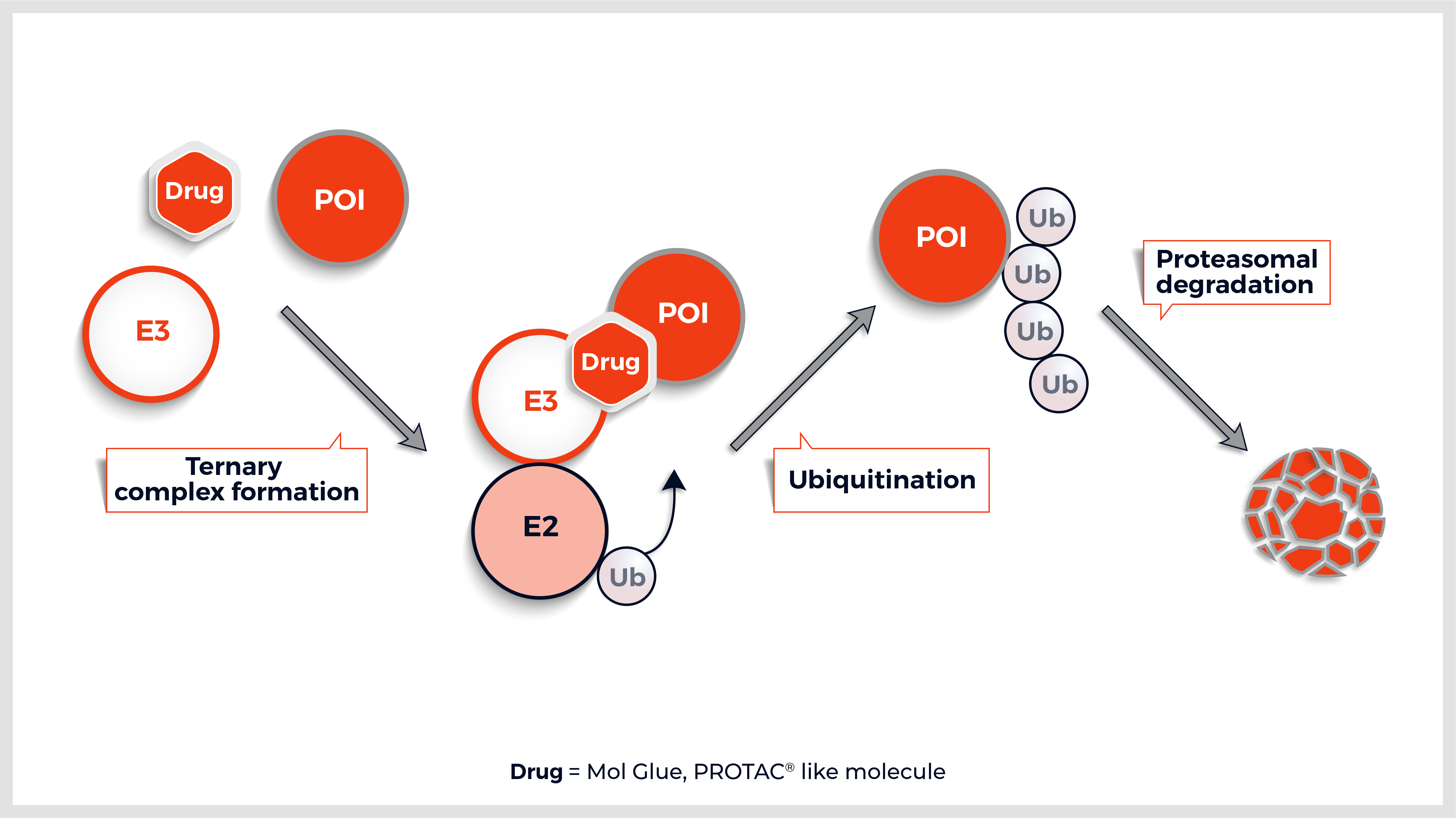 Molecular glues or bifunctional molecules like PROTACs® are promising chemical modalities to expand the druggable proteome in drug discovery. They promote the formation of ternary complexes, bringing proteins with low or no affinity together. These complexes trigger downstream signaling.
▪ Targeted Protein Degradation (TPD): Degraders target the disease-causing protein for destruction, utilizing the ubiquitin associated cellular machinery to induce degradation.
▪ Targeted Protein Stabilization (TPS): Stabilizers protect proteins from their degradation
A versatile screening platform
In our Y2HChem system, a protein used as bait (Protein of Interest POI or E3 ligase) and a small molecule (mono or bivalent) are screened together against our highly complex cDNA domain libraries (the targets).
Our versatile screening platform identifies:
▪ Protein-protein interactions induced by a small bioactive molecule (deconvolution)
▪ E3 ligases that bring your POI to degradation
▪ New molecules stabilizing protein-protein interactions
▪ Potential off-targets of protein degraders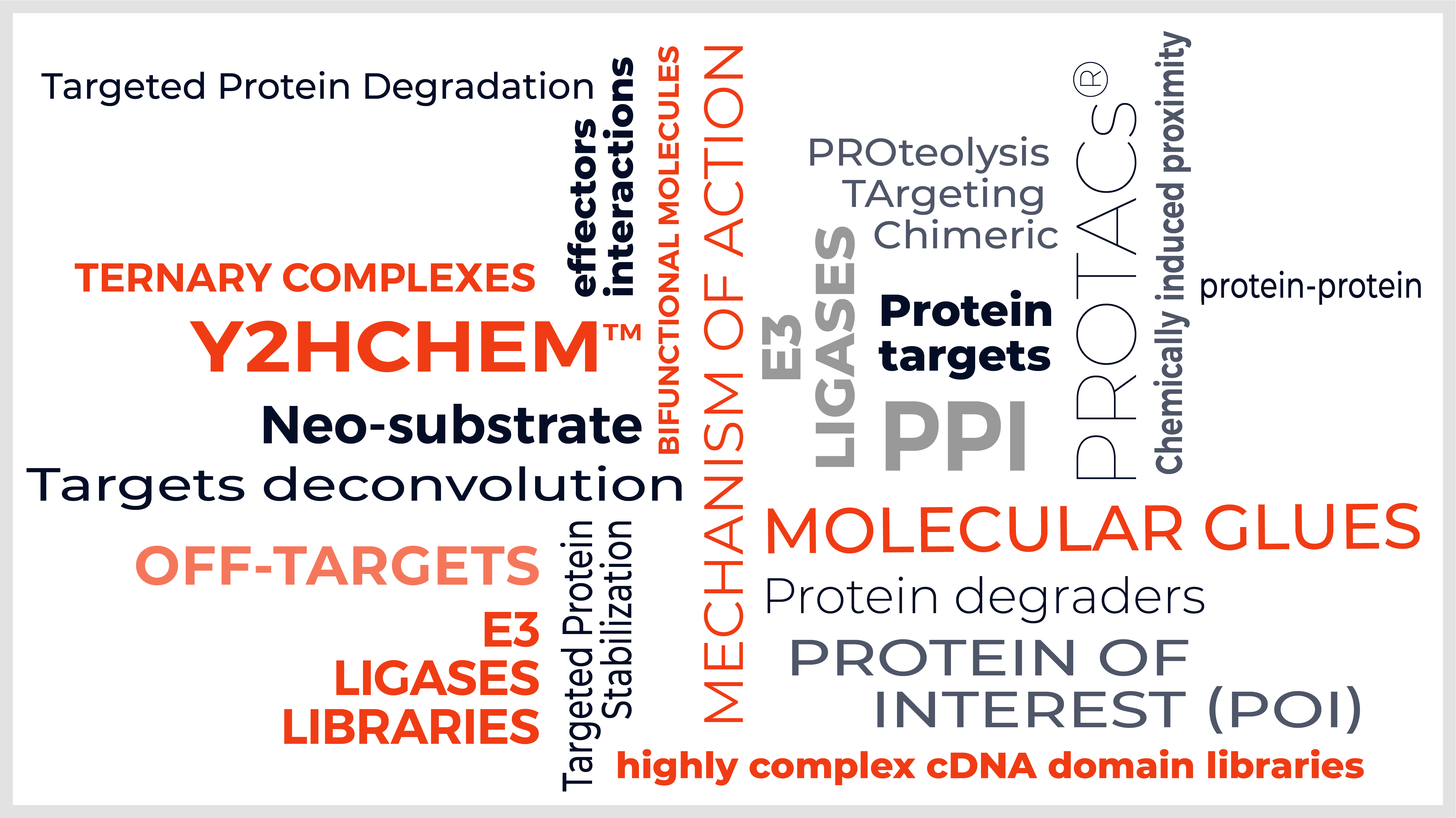 PROPRIETARY NANOBODY LIBRARY
Explore our Solutions Platforms


Unbiased proteome wide or E3 ligases focused libraries

Key-benefits of our Y2HChem screening technology



PPIs modulated by small molecules
FAQ
Do you have a question?