The company focuses on yeast molecular biology technology as its research and development direction, and relies on independent innovative technology platforms such as "high-throughput yeast interaction technology", "yeast secretion expression", and "yeast display" to provide a full chain and scenario application solution for yeast
Our synthetic single chain antibody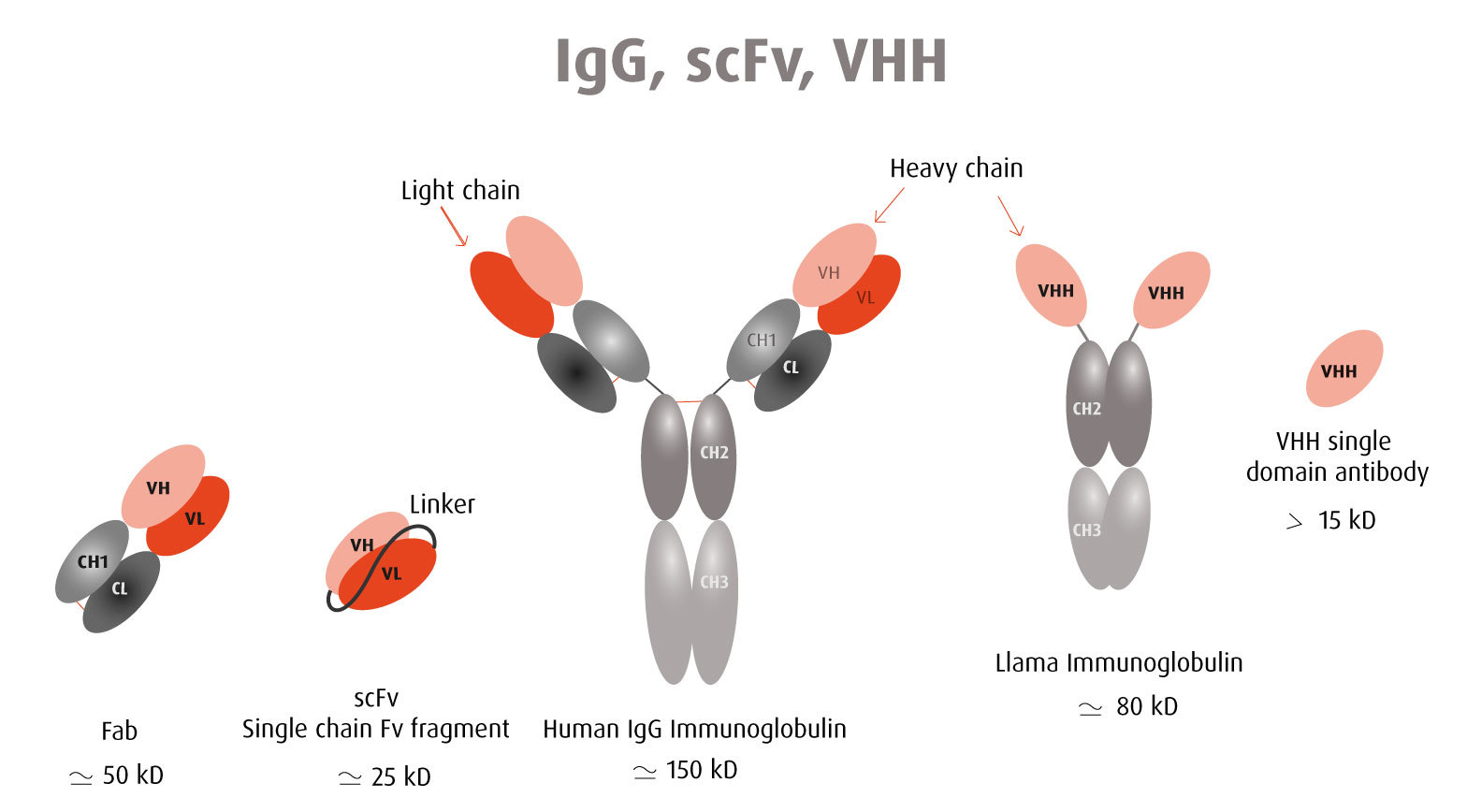 VHHs have several unique features including small size (15 kDa), high stability/solubility while retaining high binding affinity to their target antigens. VHHs are composed of 3 hypervariable regions, supporting antigen recognition against diverse targets and separated by 4 framework regions.
Our VHH scaffold is humanized for therapeutic applications reducing the level of immunogenicity. There is no animal use, thus antigens are not processed and VHHs can be developed against non-immunogenic or highly conserved proteins.
PROPRIETARY NANOBODY LIBRARY
Our synthetic humanized VHH library
Our synthetic antibody library is a naive library with a complexity of 3.109 VHHs enabling to select highly functional conformational nanobodies and intrabodies.

Our Hybribody library possesses more diversity than in a herd of llamas! This is attributed to the rapid advances in synthetic biology and creative scientific efforts of our collaborators Drs. F. Perez and S. Moutel (Curie Institute, Paris) and Dr. A. Olichon (CRCT, Toulouse) (https://elifesciences.org/articles/16228).
Hybribody is a completely animal free antibody selection service. Discover here what our Lamas look like.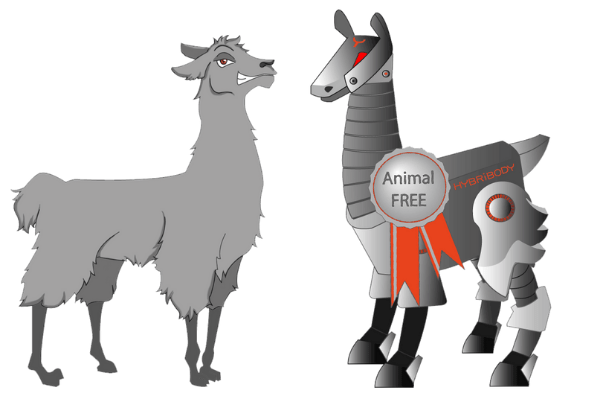 Intrabody Selection and Validation

Nanobodies for Cell Surface Antigens

Intrabody Selection and Validation

Optimization : Extracellular Affinity Maturation by Yeast Display

Optimization : Intracellular Affinity Maturation by Y2H

Minibody Cloning and Production

VHH for Immunofluorescence

VHH for Immunofluorescence

Our Ubiquitin Selectors with Nanotag®
FAQ
Do you have a question?